Maria uve, The Artist that broke the internet with her illustrations focusing mainly on relationships and love.
"Im from Spain and I am 32 years old , I study illustration and photography nowadays to widen the horizons of artworks trying to improve them as much as I can" .
How did you start your career?
My art career started at this moment of my life through instagram as I didn't have an art career before earlier in my life.
Is there a specific person you consider as an icon for you?
My icon is everyone who has a dream or a goal and meets it but my favorite artist is Salvador Dali.

What do you expect to reach as an artist in two years ?
In two years I want to work in a editorial projects mostly.
Who's the person who motivated you the most ?
the person who motivates me the most is my cousin, he always supports me and who motivates me the most what she does is xaviera lopez I love the things she does, I also like paula bonet and brokenisntbad.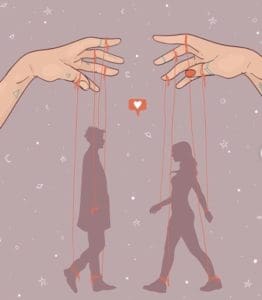 Sex or Chocolate ?
between sex or chocolate I choose sex
Your favorite fashion trend ?
the best fashion trend for me is all of the clothes just love them.
Worst fashion trend ?
Bell-bottoms
Who's your favorite singer ?
I have alot but maybe  Queen is my favorite.
What about food ?
I love the food , my favorite food is a Spanish food it is called  paella .
How do you introduce yourself ?
I can say of myself, I'm so creative and I respect and love the animals.
Thing you most love ?
the beach of course.
Thing you fear most ?
Maybe can't do the things that I love and thing that scares me the most is not being able to enjoy everything I like.
Why you can't go to the  beach ?
My work to be able to dedicate myself and  to art so I don't have much time .
If you have one dream that could be fulfilled what would it be ?
I make a dream come true, that there would not be wars?! but a proper dream is to go around the world.